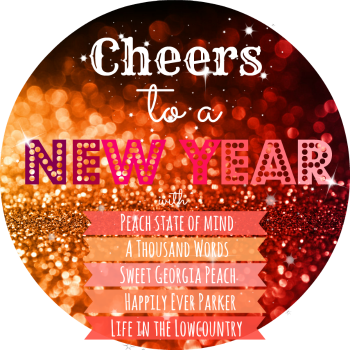 Well y'all, it's the last recap!
I have had so much fun linking up with these other blogger girls to remember my 2013 year.
October
How could I ever forget October? I can't.
Something great always seems to happen every October.
Last year, I met the All-American Rejects.
This year, I got to walk down the aisle with a groomsman I nicknamed 'big sexy' in a real life castle to see one of my best friends get married to her soulmate.
When I wasn't involved in wedding festivities, I was practicing for our annual Hi-Stepper performance. Before the buzzer went off at the game, it was time for halloween festivities.
Almost puking carving a pumpkin and dressing up in public like a Despicable Me minion was just a few things that happened.
A major event occured during Taylor's play in Oxford and I will never forget how many responses, both good and bad, were mentioned on social media.
Batman and Joker
November
November was a month of changes.
I went to my first Oxford football game tailgating weekend.
I helped put up and take down the Theater tent and would freeze, then get hot (typical MS weather).
November was a slow month but the memories were made fast.
I was a part of a huge giveaway that broke my less than 200 blog followers rapidly.
So thankful for all you new peeps.
I went down to the Coast and met a guy who brought me flowers after I locked the door in his face.
Not only did he have my favorite candy in a bag, but he may have some of my favorite qualities I am looking for in someone long term as well.
I also learned that coloring with a two year old is definitely a process.
But I wouldn't change it for anything.
December
This month has been the most #isthisreallife? situations that has every happened to me.
I was contacted by a company and given a product to review and do a giveaway on it.
I spent more time in my car than I did the last 4 months combined.
I attended Natalie's first birthday party and really can't believe it has been a year since she entered this world.
Aubrie Kate turned 2 and has now made me obsessed with Minnie Mouse.
Even though she mean mugs me because of a cupcake.
I went to see John Mayer in Nola on a last minute trip with my Bff.
I got to hang out with my Hi-Stepper girls at our annual dinner tradition:
There are only a few days left in December,
but I have two more trips to the coast within those days.
This girl is ready to pack her trunk and open her heart to the new memories and beginnings of 2014.