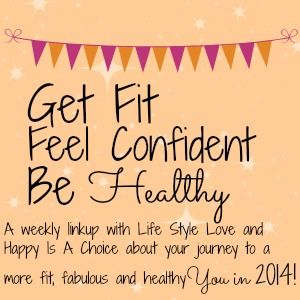 Getting fit has never happened for me.
Those Victoria Secret Models and I were never on the same page.
I always make a goal every year to "look my absolute best" and I always fail.
Mostly because I love carbs/candy - but also because I never truly realize that:
it takes time.
Source: Instagram
I want to have sculpted arms the minute I leave the gym (like the above picture) and a smaller middle anytime I do one crunch.
It may take more than one year to get fit and that always leaves me discouraged.
2014 is going to be my year of changing my attitude toward "getting fit."
It isn't about the rock hard abs - and if I never change my eating habits, I won't ever have rock hard abs. Abs are made in the kitchen, not in the gym.
So How Do YOU Change Your Mind(set):
1. Make ONE small goal each day.
My small goal each day is to either get up at 5 am (3 days a week now), drink no dr. pepper's, or get a salad instead of fries. All those small goals add up to BIG results.
2. Drink water all day, err'day.
This one is pretty self explanatory but it is the most important in my book.
Water will always be good to you and for you, promise.
3. If you have Instagram, search #fitnessrelatedkeywords to stay motivated!
Since you know fitness doesn't happen overnight, check out #fitspo #weightwatchers #fitnessgirls #etc and check out other people's struggles and processes that they go through and how you are not alone in this battle of the bulge.
Those are just my 3 steps to changing the way I think about weight loss.
It won't happen overnight….b
ut it WILL happen.